9 results total, viewing 1 - 9
Known for her minimalist lines, interdisciplinary approach and modern designs, Taos Pueblo jeweler Maria Samora has been named the 2018 Museum of Indian Arts and Culture (MIAC) Living Treasure and Native Treasures Featured Artist, the museum has announced.
more
By Tempo staff
|
12/26/17
Fresh from New York City's Carnegie Hall, Robert Mirabal, his family and friends return to the Taos Community Auditorium for an evening of song, dance and storytelling.
more
By Ariana Kramer
|
12/14/17
It's been a long road for Taos Pueblo's John Romero. The Vietnam Veteran and veteran's advocate has been working for five years to finally memorialize the men and women from his tribe who served in the nation's military beyond his reservation's borders.
more
By Rick Romancito
|
11/13/17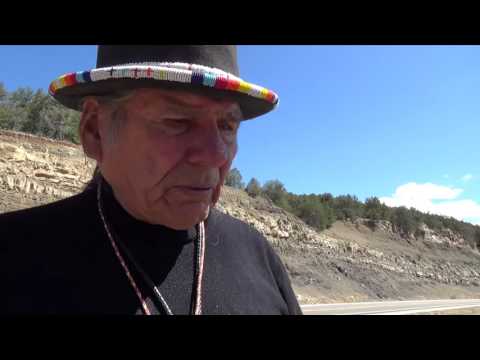 AIM leader Dennis Banks dies
[Video]
American Indian Movement leader Dennis Banks, 80, died Sunday night (Oct. 29), according to a family statement.
more
By Rick Romancito
|
10/30/17
All Taos Pueblo tribal members and the larger Taos community are invited to take part in "three wonderful and informative events about food, agriculture and how we can reclaim our traditional food system," according to Red Willow Center Executive Director Addelina Lucero.
more
By Tempo staff
|
10/20/17
"Monty Little's Fast and Curious Exhibition" is set to open with a reception Friday (Sept. 8), 1-5 p.m., at FaraHNHeight Fine Art Gallery and Performance Space, located at 311 Paseo del Pueblo Norte.
more
By Tamra Testerman
|
9/8/17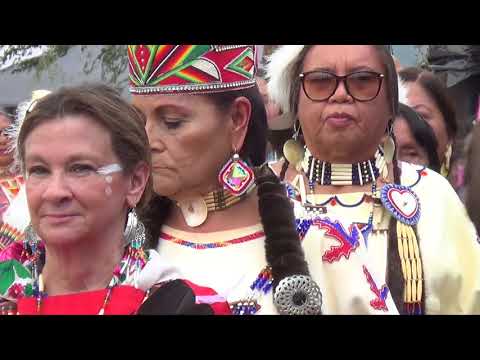 2017 Taos Cultural Events
[Video]
This video from The Taos News offers a glimpse of two cultural events that happen each year in Taos, New Mexico USA.
more
By Rick Romancito
|
9/7/17
Casper Lomayesva and The Go2 Band are back and set to perform for the Concert for Kids Coalition. The show is planned Saturday (Aug. 26), 6 p.m., at Taos Mesa Brewing
more
By Rick Romancito
|
8/26/17
It's called "The Prayer Supply Tour," a title Native American hip-hop artist Wake Self explains by saying, "We just want to be bring love, laughter, inspiration, healing and connect with our audiences. The type of vibe we're giving is just for people to enjoy themselves and feel uplifted."
more
By Rick Romancito
|
7/27/17