(BPT) - Australia is an amazing country on many peoples bucket lists, with Western Australia offering some of the most extraordinary experiences of all. Will 2017 be the year you finally make this vacation dream come true? With secret beaches, untouched shorelines and an abundance of unique animals on land and in water, Western Australia's Coral Coast is a wonderland starting just north of Perth.
The Coral Coast will do more than satisfy your wanderlust: these life-changing activities are guaranteed to leave lasting impressions and make your Instagram followers green with envy – and you'll have some amazing tales to tell when you return home.
1. Swim with the humpbacks and gentle whale shark.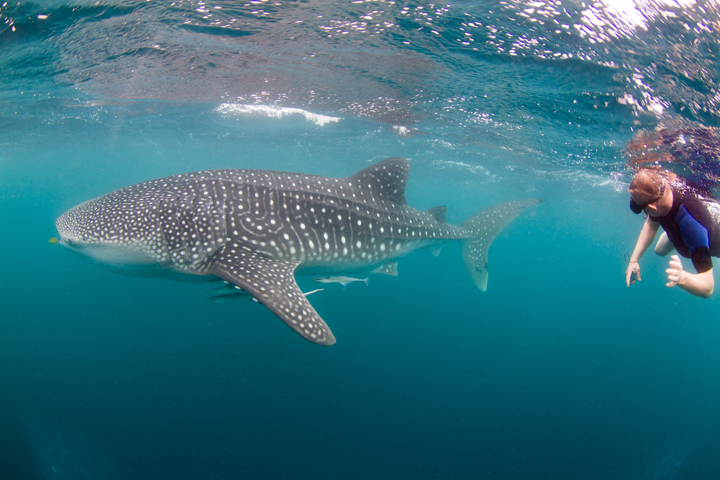 COURTESY IMAGE/Blue Media Photography
Ningaloo Reef is the most reliable place in the world to swim with the world's biggest fish, the whale shark, between March and July each year. And, between August and November, you can now swim with humpback whales too! This awe-inspiring adventure is offered by operators such as Exmouth Diving and is limited to five people in the water at once to create an intimate and safe experience, with spotter planes flying out overhead to track the whales' movements and better ensure you'll see them in their natural surroundings.
2. Dive Exmouth's Navy Pier — a top shore dive.
COURTESY IMAGE/Blue Media Photography
Recently reopened for tourism, Exmouth's Navy Pier is like exploring an aquarium without glass. The pier remains a U.S. working defense facility, so to protect this marine haven, diver numbers are limited and tours can only be booked through one operator: Dive Ningaloo. Visitors can experience the pier on day or night dives. With easy navigation and over 200 identified fish species living amongst the pier, marine photographers and divers will be in awe of the abundance of underwater life and easy access to the dive sites. It's no surprise this location is named a top 10 shore dive by many organizations worldwide.
3. Meet wild dolphins.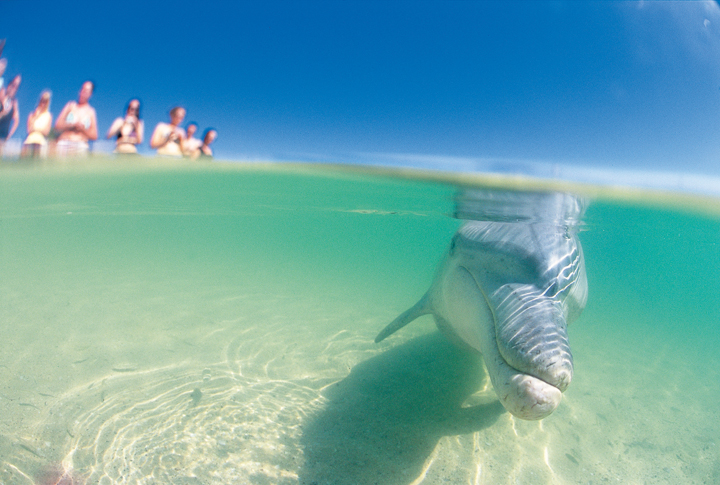 COURTESY IMAGE/Tourism Western Australia
Monkey Mia Reserve is known as one of the most reliable locations for bottlenose dolphin interaction year-round. So much so, researchers often visit here to study the wild dolphins, who have been coming to the shore daily for over 40 years. Tourists greet these dolphins right on the beach, up close to discover what makes these personable creatures so fascinating. Monkey Mia Reserve is part of the Shark Bay UNESCO World Heritage Site
4. Dive Ningaloo Reef, the world's largest fringing reef.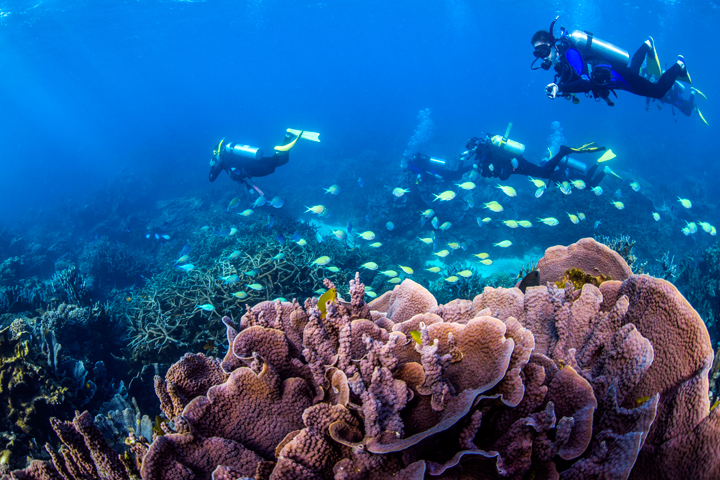 COURTESY IMAGE/Migration Media
Ningaloo Reef is a UNESCO World Heritage listed site that offers ecologically diverse marine life that will make you feel like youve entered a mermaids paradise. Choose from many different expeditions, from reef dives and island dives like the nearby Muiron Islands, to snorkeling with whale sharks, sea turtles, manta rays and more. Top marine wonderland highlights near Exmouth include drift snorkeling Turquoise Bay and the Oyster Stacks, which are both easily reached from shore, and The Labyrinth, a natural turtle cleaning station. Operators offering excursions in Coral Bay include Sail Ningaloo and Ningaloo Reef Dive, who can show you Asho's Gap or the "The Stag Forest," a beautiful stag coral garden.
5. Explore Shark Bay's Aboriginal heritage.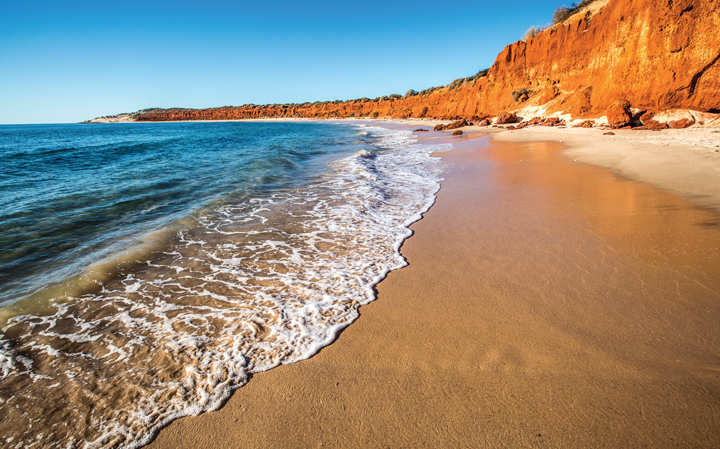 COURTESY IMAGE/Greg Snell
Shark Bay is a UNESCO World Heritage listed site that is an absolute treat to explore. Where the outback meets the sea, youll find the largest and richest sea-grass beds on the planet; one of the largest dugong (manatee) populations; five species of endangered mammals; and remarkable stromatolite deposits that are some of the oldest forms of life on earth (3.5 billion years). Excellent Aboriginal guided kayak tours and night talks by the campfire, as well as 4WD excursions and beaches covered in cockle shells are also found here.
6. Fish for rock lobster.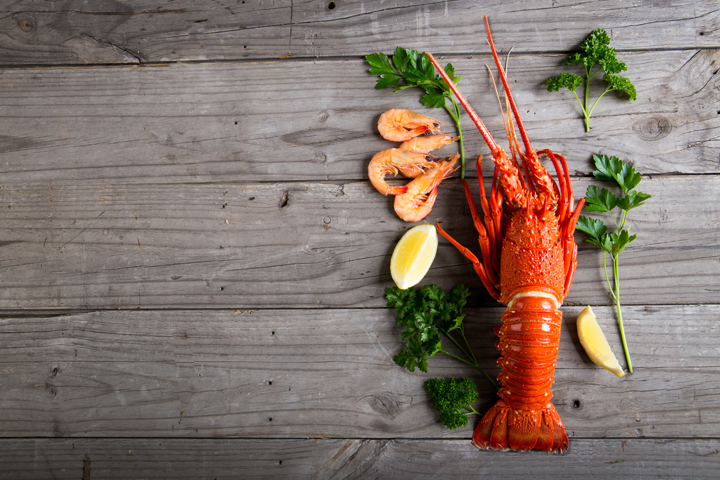 COURTESY IMAGE/Lobster Shack
Western Australia offers something to tempt every sense, so prepare your palate! Join a morning rock-lobster pot pulling tour in Kalbarri or Cervantes and barbecue your catch for dinner later that day. With 11,000 tons of rock lobster harvested between November and June each year, you'll certainly earn your lunch!
7. Drive the Pinnacles.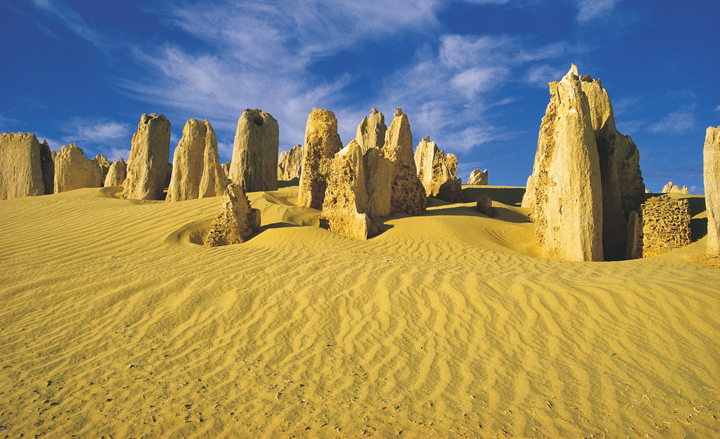 COURTESY IMAGE/Tourism Western Australia
The marine wonders of the Coral Coast may capture your attention, but the land holds a beauty all its own. Be sure to make time to drive and wander among thousands of unique golden limestone spires in the Pinnacles Desert. Watch wild emus, galahs (an Australian Cockatoo) and other wildlife as you wander around these fascinating formations. And dont forget your camera! This crown jewel of Mother Nature begs for a few photographs, and it's an easy day trip from Perth. Plus, you can join a tour or rent some equipment and spend the day sand boarding the ice cream-like waves of Sandy Cape's silky sand dunes between Dongara and Jurien Bay — much warmer than snowboarding!
8. Go glamping.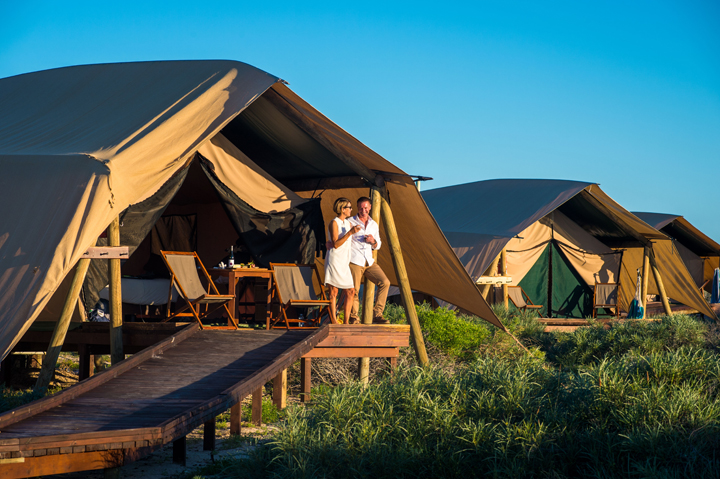 COURTESY IMAGE/Tourism Western Australia
Luxury camping — also known as glamping — is an unforgettable experience at Sal Salis. This remote, beachside safari camp is nestled amid sand dunes that meet the stunning Ningaloo Reef shoreline outside Exmouth. With 16 wilderness tents, you'll experience luxury through their eco-sensitive offerings, including utilizing solar power; protecting the flora and fauna through the camps' design; and giving back a percentage of their business to conservation efforts across Western Australia. Wallaroos and wedge-tailed eagles are the top Aussie wildlife spotted here.
9. Scope out the world's largest wildflower display.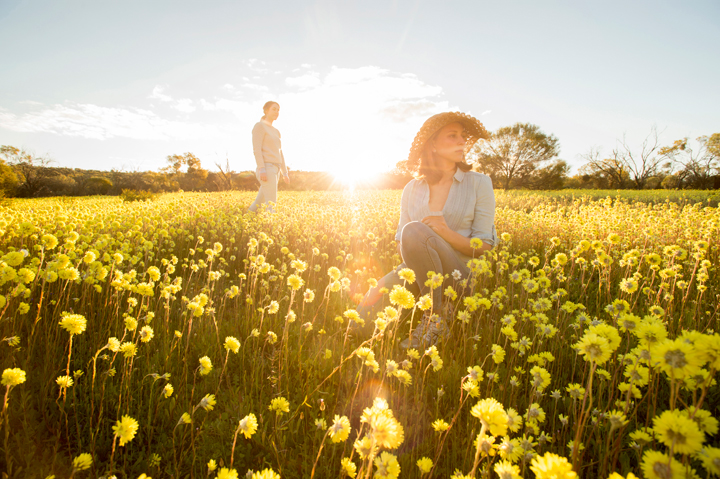 COURTESY IMAGE/ David Kirkland
The Coral Coast is home to some of the best wildflower displays in the world, where 60 percent of the varieties can be found nowhere else on earth. From June to November, the state comes alive with thousands of colorful flower species, attracting visitors from around the globe. Coalseam Conservation Park near Mingenew is the state's premier location to see rolling carpets of dense, colorful everlastings. Enjoy views over running riverbeds or rent an RV to stay overnight, waking up amongst the flowers.
Save
Save